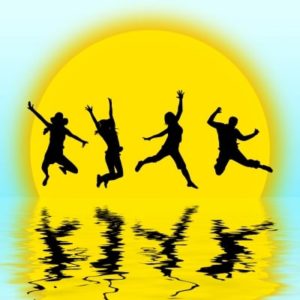 Hi,
End of the year is coming. I believe many people may already be reviewing how their year was, if the goal made last year were fulfilled, what goals have achieved. Therefore, today we'll talk about retrospective.
Over time we have presented in this blog some posts about retrospective. Here are some useful links:
I present below a compiled tips of what to do, and what not to do, to help in the success of the sprint retrospective meeting.
LIKE
Make all participants quite comfortable to express problems that may be happening. We also know in every group there are the shyer and introverted ones. It is worth to "give a hand" so they can get loose and contribute to retrospective. If these people do not manifest, saying "Joe, what do you thing? Do you agree?" will already put them into discussion.
Do not intimidate when ask a question. For example: Asking "What else?" is more friendly and less intimidating than asking "Is there anything else?". These small actions contribute to participation.
Bring games, after all everyone likes games! On internet is possible to find different ways of how to carry out a retrospective. Research, try out, experience, surely there is some little game will fit the moment of your project.
To show the positive results and achievements of previous retrospective meetings is always a good way to make the team realize the importance of retrospective and, therefore, enhance motivation.
DISLIKE
Demotivating sentences as "We are wasting time" does not add value. Change the focus/target if the time is really being wasted. Try to straightly introduce a new subject, loke "Let's talk about ___________________."
Lose focus. Although retrospective is going well and relaxed, with everyone participating, we have to stay alert. Keep the focus to maintain all energy and effort direct to what will really bring value.
To blame is bad. There is no gain in that. If happened some problem, or something did not go as expected, not a single person is guilty, but all team is. Instead of looking for the guilty, team should discuss and create solutions to prevent new problems.
I hope these tips help you to make a successfully retrospective. As one of presented tips, do not feel shy and comment if you liked the post. Also, tell us what tips would you add.
See you next post.
References:
https://www.scrumalliance.org/community/articles/2014/july/dos-and-don-ts-of-agile-retrospectives
http://intland.com/blog/project-management-en/tips-and-tricks-to-make-the-most-of-your-retrospectives/